Chicago Quarterly Review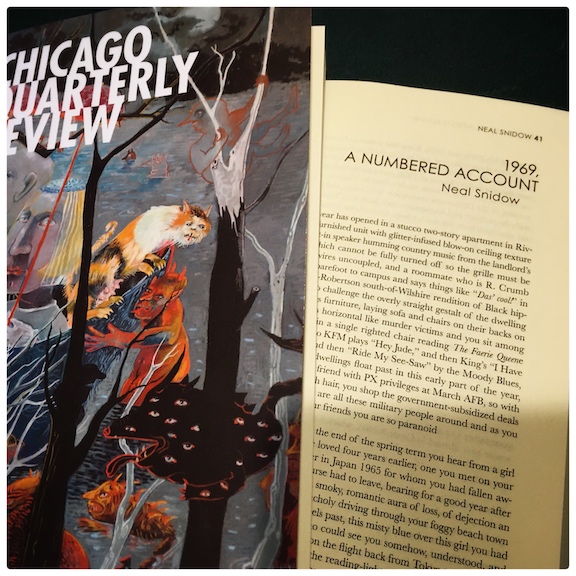 Despite current upheavals, it seems vital to keep thanking those who help so much. Two new prose appearances now available, first the beautiful Chicago Quarterly Review running "1969, a numbered account" in its current issue – thanks indeed to editor Elizabeth McKenzie. A good friend called the style of this piece "gonzo," and that seems quite right, suitable to a headlong romantic disaster at age 21 during the year of "Easy Rider," "Electric Ladyland," etc. Trigger warnings: unsatisfactory sex, air guitar. Thank you once more CQR!
Click here to View Chicago Quarterly Review Vol. 32 on Amazon
The Passengers Journal
Second, I want to thank the editors of The Passengers Journal, Aaron Wallace, Zac Furlough, and Anna Winham for selecting my essay "Night Running" for the February edition of their on-line literary journal. This essay is about that difficult period in a teacher's life, starting out. At the high school level it is especially grueling—and, if like me, you find yourself at your old high school, surrounded by your old teachers now edging past you in the faculty bathroom, a true agony. No wonder I became addicted to running—standing still was too painful. Thank you so much Passenger Journal editors for letting me share this one!