Here are some new photos in the Vista Del Mar spirit of South Bay and Southern California as your correspondent begins to move a bit beyond the current book and environs.
This one in Redondo Beach, "After the Reunion," having retrieved camera and tripod from rental car just moments after a sidewalk conversation with fellow aging high schoolers was interrupted by the ghostly emanation of weird delta moans from my hip region which turned out to be a bizarre and once in a lifetime keister dialing of Son House's "Death Letter."
And for fellow Seahawk Tamara Simon Ambroson, this mid-century invitation to step up and back along the Esplanade.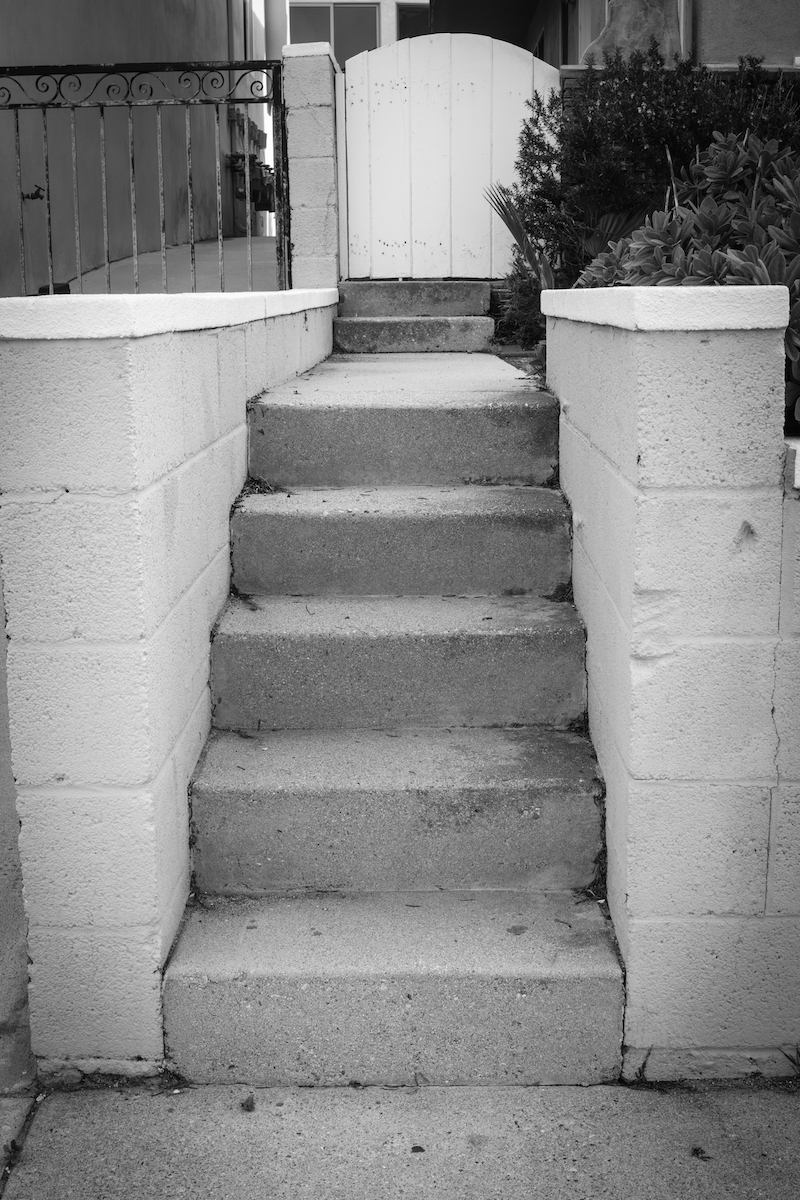 This one in Playa Del Rey, at the beachy and slightly ragged end of Washington Boulevard, a mattress dump bringing to mind Genesis 28, in which Jacob, "Taking one of the stones of the place, he put it under his head and lay down in that place. 12And he dreamed that there was a ladder…". In the City of Angels, who has not dreamed of a ladder to heaven ?
Finally, the old apartment, 111 Vista Del Mar, Redondo Beach, making the inevitable way for luxury condominiums – this rubble my bedroom. All is memory now.